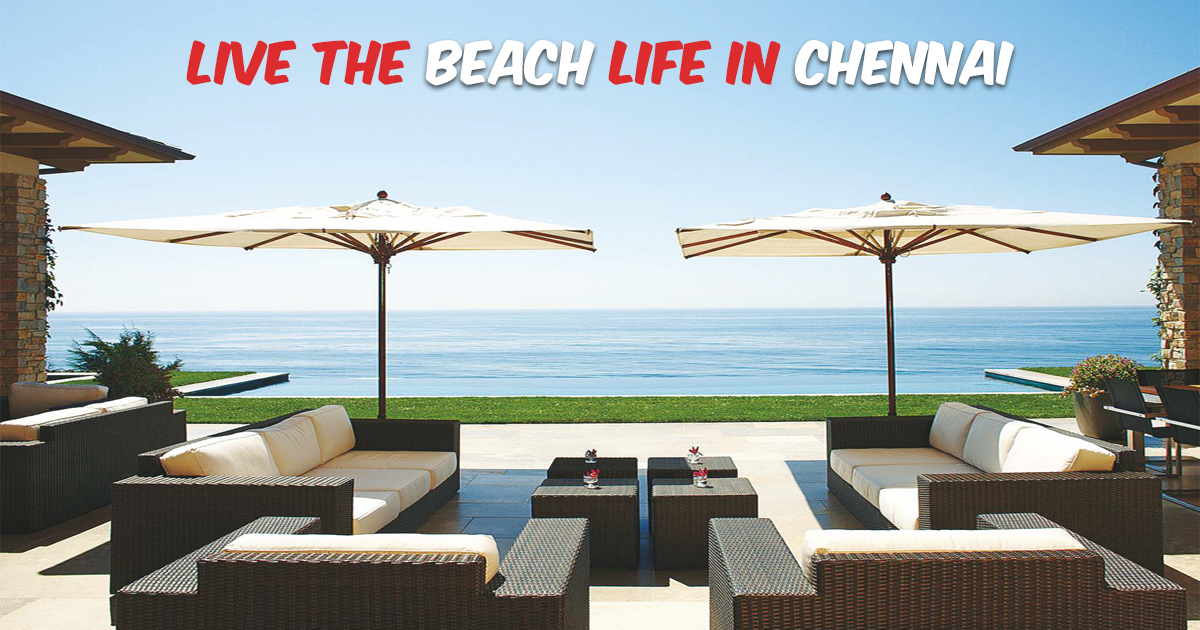 October 17, 2020
There is no man in this world who wouldn't love to spend time at the beach with the soul-filling seawater drenching the legs and the harmony of the sea breeze tending one with peace. If that same beach is in the proximity of your own home, then it is no less than a dream comes true for many. Sea facing residences have never lost their imbibing charm since time immemorial and, the following are some treasured reasons for the same:
Scenic View: Waking up to the spectacular view of the morning sun rays glazing upon the beautiful blue sea and feeling the calming breeze on the face in the early hours of the day while stretching on the balcony and sipping a cup of tea is not something everyone is blessed with. Especially, not to mention the dazzling view in the night with the ravishing moon shimmering in the ocean. It instils euphonic vibrations in a person inducing the sheer joy of aligning with nature. It is the foremost reason why sea-facing apartments are precious, close to heart desire for many.
Wellbeing assurance: Complete wellbeing is defined as the holistic wellness of the body and mind. This is assured when one lives close to nature, breathing fresh air that enhances the body's wellness, with a calming scenic environment and a neighbourhood that truly nourishes the soul. Sea view apartments are located in proximity to the beach which is usually devoid of much traffic that assures the same. Research says that the sound of the waves has a calming and rejuvenating impact on the human body and mind. Also, with the population being niche here, and with all the health, fitness, and hygiene amenities facilitated within, it becomes a truly winning state beyond just luxury.
Harmonious indulgence: Beach facing houses are like blissful heaven on earth and give the ultimate fantasies of an affluent lifestyle. From a psychological point of view, beachside living is more like a holiday extravagance. Irrespective of the season, seaside locations will remain optimal and enjoyable as they aren't prone to extreme conditions. The house layout, ventilation, balconies, and windows designed to appropriately magnify the pleasure of the surroundings make it pampering appeasement that can be sensed and relished throughout the day. All beach properties are mostly luxurious ones designed with five-star amenities for utmost sophistication enabling harmonious indulgence for all the senses.
With Chennai being located in the coastal area of Tamil Nadu, it can only be considered fortunate to live in a magnificent location like ECR. The whole of Chennai moves to ECR for weekends, so just imagine living there all days of the week? VGN Coasta, located in a prime scenic location like ECR is truly a dream residence with Vastu compliance for a happening opulent lifestyle, close to Mother Nature!
For more information Kindly Fill in